IN 2019 THE MISSION:
Provided services to 4,242 families (13,526 individuals)
Clothes Distributed:  70,540 lbs.
Food Distributed:  314,199 lbs.
Thank you to all who support the CARE Mission!
If you have a desire to volunteer your God-given talents at the CARE Mission, please contact Jerri A. Glahn at 859-635-4500 for additional information.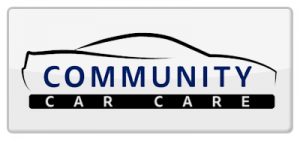 Tire Promotion Runs September thru November 2020
For every tire purchased, you can designate $5.00 to be donated to the CARE Mission, Sharing Center at Plum Creek Church or Knights of Columbus Council 5220.
At the end of the promotion, whichever charity receives the most donations, CCC will donate an extra $150.
---
Each of you should use whatever gift you have received to serve others,
as faithful stewards of God's grace in its various forms.
I Peter 4:10