IN 2018 THE MISSION:
Provided services to 4,131 families (13,186 individuals)
Clothes Distributed:  73,410 lbs.
Food Distributed:  249,390 lbs.
Thank you to all who support the CARE Mission!
If you have a desire to volunteer your God-given talents at the CARE Mission, please contact Jerri A. Glahn at 859-635-4500 for additional information.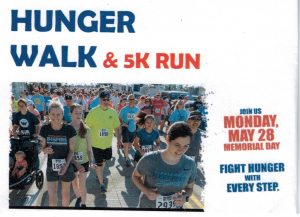 PLEASE FOLLOW THE LINK BELOW AND CLICK ON CARE MISSION TO DONATE.
http://fsfb.convio.net/site/TR/Events/HungerWalk2019?fr_id=1410&pg=teamlist
---
Each of you should use whatever gift you have received to serve others,
as faithful stewards of God's grace in its various forms.
I Peter 4:10